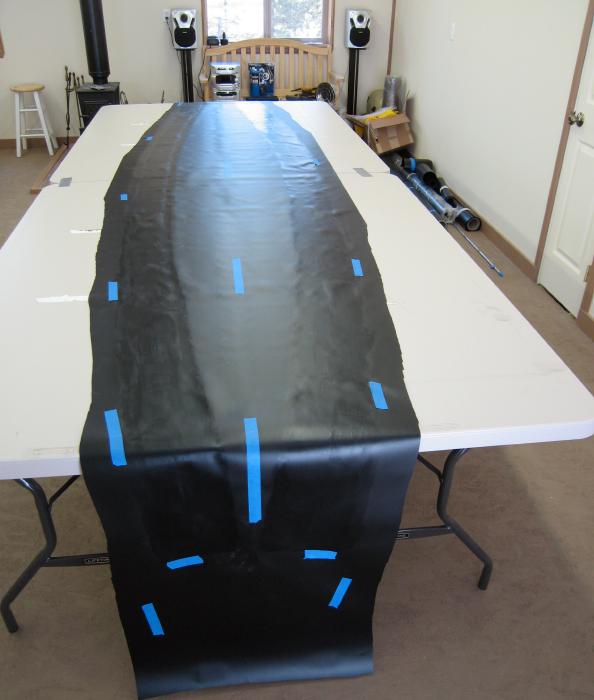 Remove the skin . It's not necessary to enclose the entire gluing area with tape when gluing.
The tape as seen is sufficient to provide a pattern for applying glue. Connecting the tape with
pencil lines helps also. Brush the sponson sleeves with 1 coat of vinyl cement at this time.